Japanese gasoline-driven vehicles captured by United States forces usually can be operated with United States gasoline and lubricants. However, it has been learned that United States Diesel fuel is not always suitable for use in Japanese Diesel engines.
Sometimes Japanese engines can be operated with mixtures of Diesel oil and gasoline. Tests indicate that the Diesel oil used in Japanese tanks can be duplicated by blending 50 percent No. 2 United States Diesel fuel oil with 50 percent Bunker C United States fuel oil. Various types of Japanese vehicles are described here to aid in their identification and operation.
KUROGANE MOTORCYCLE
Japanese military motorcycles are adaptations of Harley-Davidson designs. Several models between 1,000 and 1,500 cc. have been produced, but it is believed that the Model 97 (fig. 1) is the most generally used. Extra-large wheels have been fitted to obtain maximum ground clearance. Many of the parts of this 1,100-pound vehicle are exact copies of their counterparts on original Harley-Davidson designs. An unusual feature of this vehicle's engine is found in the cylinder cooling fins, which are of ferrous metal, probably cast iron. There are tandem seats on the motorcycle proper, and one seat in the sidecar, providing seating capacity for three. A light machine gun may be mounted on the front of the sidecar.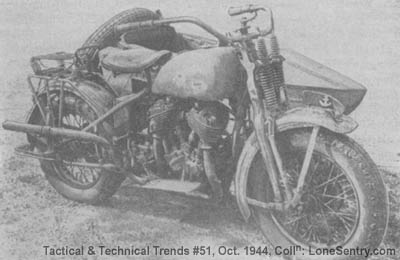 Figure 1.—Japanese Kurogane side car motorcycle Model 97 (1937).
Power is provided by a 45°, V–2 air-cooled engine fed by a fuel tank with a capacity of 5.2 gallons. Fuel consumption is approximately 28 miles per gallon. The transmission has three forward speeds and one reverse. Maximum speed is 56 miles per hour. Minimum turning radius is 83 inches. Performance is generally satisfactory.
HIGH-SPEED REVERSIBLE TRAILER
This trailer, believed to carry equipment and accessories for a battery of Model 88, 75-mm antiaircraft guns, is shown in figure 2. It is equipped with pneumatic tires. It can be towed from either end, and either two-wheel or four-wheel steering can be used. A gun can be towed behind either end of the trailer. An operator must ride on the front to operate the brakes. An antiaircraft mount for a Model 92, 7.7-mm heavy machine gun is provided on top. Trailers of this type have been modified for use by United States forces.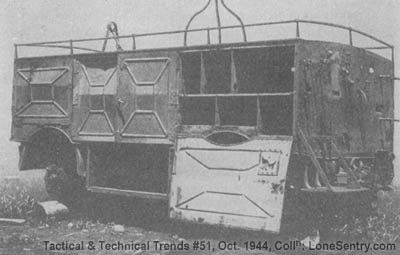 Figure 2.—Japanese high-speed reversible trailer.
TRUCKS
Japanese trucks in general are modifications of common United States commercial trucks, original United States commercial trucks purchased or captured, or are of the two basic types of Japanese original designs.
The latter are the Model 94 (1934), and Nissan Model 81 types. The Model 94 is subdivided into A and B models. Both have 4 x 6 chassis which have been under development for more than 15 years. In recent years attempts have been made to induce commercial users to purchase the Model 94, and prior to 1941 substantial subsidies were furnished for such purposes. Initial difficulties with final drive have been overcome, and the vehicle is now reliable. Main differences in the 94A and B are in the engines. The A has a 6-cylinder L-head water-cooled engine of 43 horsepower; maximum speed is 37 miles per hour with fuel consumption of 7.8 miles per gallon, The A weighs 7,495 pounds, is 17 feet 8 inches long, and carries a load of 5,510 pounds. Model 94B is equipped with a 4-cylinder Diesel engine; maximum speed is 43 miles per hour with fuel consumption 16 miles per gallon.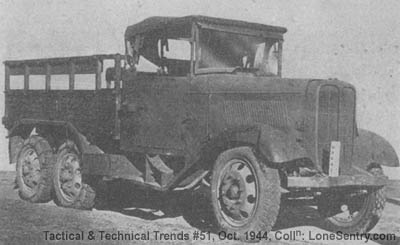 Figure 3.— Model 94 Japanese 4 x 6 truck.
Various special modifications of the Model 94 are in use. Illustrated in figure 4 is a version thought to be a searchlight-carrying truck. There is a towing winch in the front of the body which could be used to pull the searchlight from the ground up a ramp into the truck when it is to be transported to another location. Most common uses of the Model 94s are as cargo carriers and prime movers.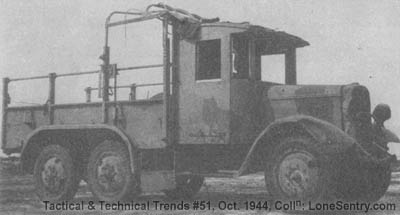 Figure 4.—Japanese special-purpose truck.
The Nissan or Model 81* truck is a 2 x 4 type powered by an L-head, water-cooled 6-cylinder gasoline engine of 85 horsepower. Fuel consumption is 13 miles per gallon, maximum speed 48 miles per hour. The truck weighs 6,336 pounds, carries a load of 5,510 pounds. Like the Model 94 trucks, four forward speeds and one reverse are provided.
Many modifications of the Nissan truck are manufactured. Illustrated in figure 5 is a Nissan equipped as a fire and water truck. Most have wooden cargo bodies.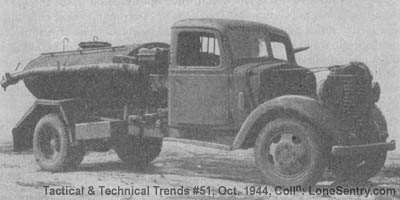 Figure 5.—Japanese Nissan 2 x 4 truck.
The Toyoda truck, Model 1 (1941), is one of the vehicles modified from United States design and, along with the Models 94 and 81, appears to be one of the three main types of Japanese-manufactured trucks. The Toyoda is almost an exact copy of the 1939 Chevrolet, but manufacturing difficulties have been encountered and the power/weight ratio is unsatisfactory. The 6-cylinder valve-in-head water-cooled gasoline engine is rated at 78 horsepower, and gives the 5,500-pound vehicle a maximum speed of 15 miles per hour. Fuel consumption is 12.3 miles per gallon; load is 3,300 pounds. The transmission has four forward speeds and one reverse. Illustrated in figure 6 is a Toyoda employed as a searchlight truck, with the searchlight fixed over the rear wheels. The Toyoda is a 2 x 4, with double rear wheels.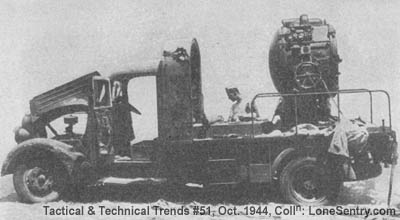 Figure 6.—Toyoda Model 1 Japanese 2 x 4 truck.
Also manufactured by the Japanese, but not yet identified among captured matériel, is a type 97 (1937) truck with 6-cylinder, water-cooled engine: and a type 93 (1933) 4 x 6 passenger truck. The type 97 is a modification of a Graham-Paige cab-over-engine design. Original models with front axle assembly of too light a construction are still in use; replacements suffer from a poor power/weight ratio. The truck weighs 2,880 pounds, has a load capacity of 3,306 pounds. Most reliable Japanese trucks are Model 1939 Chevrolets and Fords, quantities of which were purchased direct from the United States, or assembled in the Chevrolet and Ford plants in Japan. Other United States and British trucks have been captured and put to extensive use.
KATO ARTILLERY TRACTOR
This slow-speed tractor does not appear to be equipped for construction work. The nameplate is in English, indicating that it may have been originally manufactured for export. It is shown in figure 7.
Figure 7.—Japanese Kato artillery tractor.
PASSENGER CARS
The Japanese do not appear to have developed any number of passenger vehicles comparable to our quarter-ton trucks or command cars. Instead, standard commercial passenger vehicles are used. Sole exception encountered to date is the Model 95 (1935) reconnaissance and command car.
The Model 95 (fig. 8) reconnaissance car was developed in the years following the Manchurian Incident, when the need for an all-purpose reconnaissance vehicle became pressing. The air-cooled engine offers many advantages in operations in Manchuria and North China, where low temperatures are often experienced. Initial difficulties with four-wheel drive, and particularly with front universal joints, are believed to have been overcome. Special tires with heavy rubber lugs are provided for exceptionally difficult terrain. The vehicle is not armed.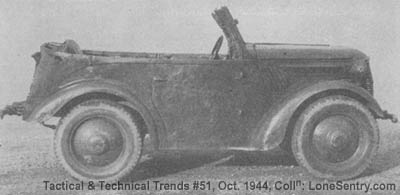 Figure 8.—Japanese Type 95 four-wheel-drive car.
Accommodations are provided for two persons in front and one in the rear. The driver sits on the right. Selective two- or four-wheel drive is fitted. Hoods on the headlights are provided for dimout or blackout driving. The battery compartment is to the left of the rear seat, the tool box on the right.
The engine is a 4-cycle, 45° V–2 type, 33-horsepower, with magneto-type ignition. The air-cooled gasoline-type engine is suspended from an inverted U-frame mounted at the front of the main frame and suspended in the rear by two trunnions mounted in the saddle at the transmission. An electric starter is provided, but the engine may also be cranked. Weight is 2,420 pounds, maximum speed 43 miles per hour. Fuel capacity is 12.9 gallons, with fuel consumption 31 miles per gallon. Transmission is the selective type, with three forward speeds and one reverse.
Other Japanese personnel vehicles are of the standard commercial type. Usually these are of obsolete Graham-Paige design, as is the five-passenger Nissan sedan shown in figure 9. A Japanese-made car resembling the old air-flow De Soto, and 1937 Ford sedans, have also been encountered. In 1940 artillery units were using 1929 Buick touring cars as command vehicles.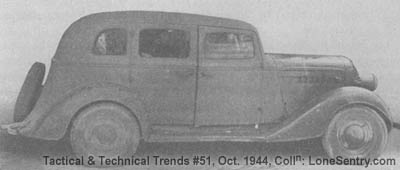 Figure 9.—Japanese Nissan sedan.
FIVE-TON PRIME MOVER
This tractor, shown in figure 10, is powered by a 6-cylinder in-line air-cooled Isuzu No. 3 Diesel engine, valve-in-head model. Maximum horsepower is 90, maximum speed 12 miles per hour. Fuel consumption is 3.9 miles per gallon, and fuel capacity 31.6 gallons in two tanks. The tractor is fitted with a winch on the rear, and weighs 5.5 United States tons, the 5-ton rating being in metric tons, As an artillery tractor it is now obsolescent, and is being replaced by more modern high-speed types.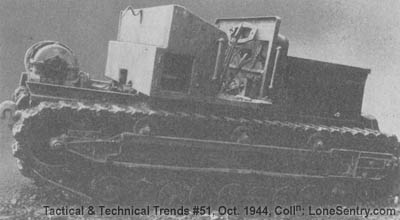 Figure 10.—Japanese 5-ton prime mover, Model 92–B (1932).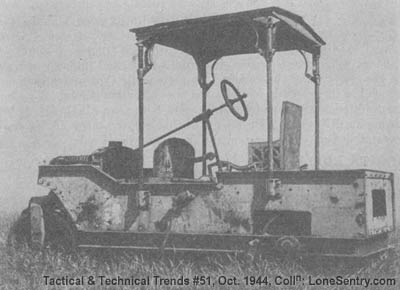 Figure 11.—SKW Roller: These Japanese rollers are quite small, and are equipped with tiny four cylinder motors. The rollers have not been used by United States forces, but the motors have.
KUROGANE TRICYCLES
It is believed that the motor tricycle illustrated in figure 12 is designated by one of the two model numbers. It is used by both the Army and the Special Naval Landing Force, and is issued by both array and Navy depots. A light cargo vehicle, it has a two-cylinder, V-type, air-cooled gasoline engine, with cooling fins of ferrous metal. Ignition is automotive type, with battery, generator, coil, and distributor. The system is missing in the vehicle shown, as it was replaced by a magneto system by United States troops. Motorcycle-type coil springing is used on the front wheels, and leaf-type springs on the rear part of the vehicle. An automobile type of transmission which has three speeds forward and one in reverse is used. Power is transmitted to the rear by a shaft, and both rear wheels are driven through a differential. Brakes are mechanical, rod-operated, internal-expanding type, operating on the two rear wheels only.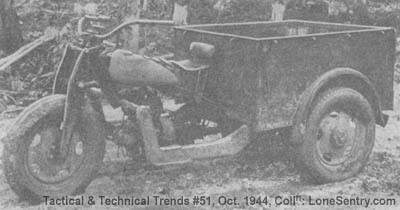 Figure 12.—Japanese motor tricyce—either Kurogane Model 1 (1941) or Model 2 (1942).
HANTA ROLLER
This Japanese-built power roller is shown in figure 13. The motor is a four-cylinder gasoline-operated, water-cooled Model B Ford engine. The gas tank is located beneath the driver's seat, and a tank for water is provided above and behind the front wheel.
Figure 13.—Japanese Hanta roller.
A system of cone clutches is used. This system contains the reverse mechanism. There are two speeds, which in conjunction with the clutch system, give two speeds forward, and two speeds reverse. Power is transmitted to the rear axle by a chain-type drive. Both rear wheels are driven, a differential being provided. The differential is not inclosed. The roller is 10 feet 1 inch in length, 5 feet 10 1/2 inches in width.
KOMATSU TRACTOR
This small, full-tracked vehicle is shown in figure 14. Steering is of the clutch-and-brake type. Hand levers operate the track clutches, while the foot brakes for the tracks are both on the right side, so placed that either or both brakes can be operated by the right foot. Lubrication of the vehicle is primarily by means of oil cups, and there are few grease fittings on the vehicle. Three forward and two reverse speeds can be obtained. A number of the bearings were made in Sweden. Certain of these bearings are interchangeable with United States bearings.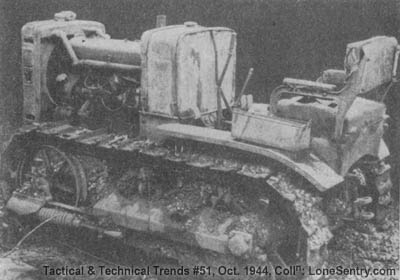 Figure 14.—Japanese Komatsu tractor.
This vehicle is powered by a four-cylinder, water-cooled. gasoline-operated motor. It has overhead valves, and magneto-type ignition. The magneto is marked in English "TYPE 1C-200 SERIES, 37° Automatic RETARD." It is reported to be interchangeable with German Bosch magnetos from the Japanese high-speed artillery tractors. The fan is gear-operated. Engine tiring order is 1, 2, 4, 3.
*The significance of the designation "81" is unknown, but is believed to refer to the horsepower. The first Model 81 trucks were made in 1937.