Recently information has come in from German sources of what seems to be a simple visual signal system for artillery fire control in the event of failure of other means of communication. Apparently, it is employed between OP and gun position. Also, it may possibly be used between a forward observer and his communications detachment, when, for one reason or another, it is necessary for the latter to remain at a distance from the observer.
No knowledge of any general signal code is required, and the apparatus can be nailed together and painted in half an hour.
Two disks or panels (see sketches) are required, attached to short rods or handles--such as a barrelhead nailed to a broomstick. The disk is possibly painted half red, half white or whatever other colors that may be more suitable to the background. These disks are used as shown in the accompanying sketches. At night, lights are used.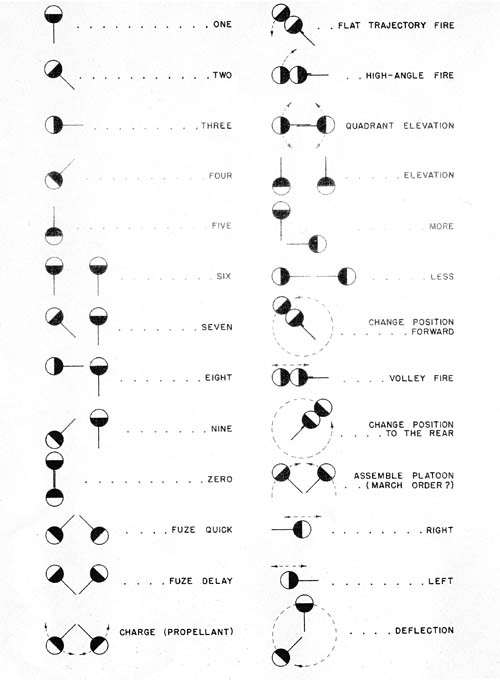 GERMAN VISUAL SIGNAL SYSTEM