Technical Manual, U.S. War Department, October 1, 1944
Chapter X: Equipment
Section IX: Medical Equipment
1. GENERAL. Japanese military medical equipment is practical, and civilian medical practices have been considered relatively modern.
2. FIELD EQUIPMENT. a. Drugs. Many of the drugs dispensed have been discarded in European and American medical circles, and some preventatives examined have been found to be without effect. Very extensive use is made of drugs that have to be injected, and field kits (fig. 407) contain ampoules of a wide variety of sizes and shapes, with no standardization for shipping and packaging. Much use is made of proprietary (patent) medicines, and standard drugs such as quinine, aspirin, and iodine are of course employed. Anti-malarials, besides quinine, apparently are being used in increasing quantity. Vaccines and serums are comparable with those in use in other Armies, although there are indications that some of them are not very effective. Vitamin products are used extensively, in the form of powders or tablets (both vitamin B and C) as well as in solutions for injection. Even medical kits contain such vitamin tablets.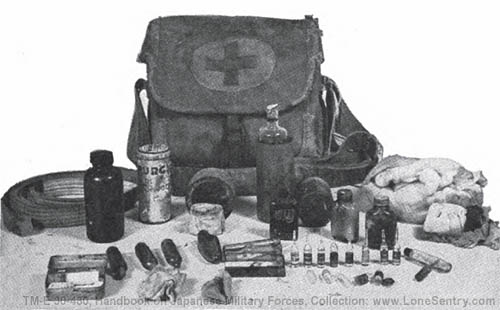 Figure 407. First-aid kit and contents.
b. Instruments. A very great variety of instruments are in use. Most of these appear to be only fair in quality, of nickel-plated carbon steel instead of stainless steel. The case shown in figure 408 is heavy, lined with nickel-plated copper, and equipped with aluminum instrument racks. The tray can be removed with the instruments in it and used as a sterilizer—a very convenient feature. Blood transfusion kits examined are bulky and fragile, usable only with a system of transfusion discarded some years ago by other Armies. No evidence of the use of blood plasma has been found.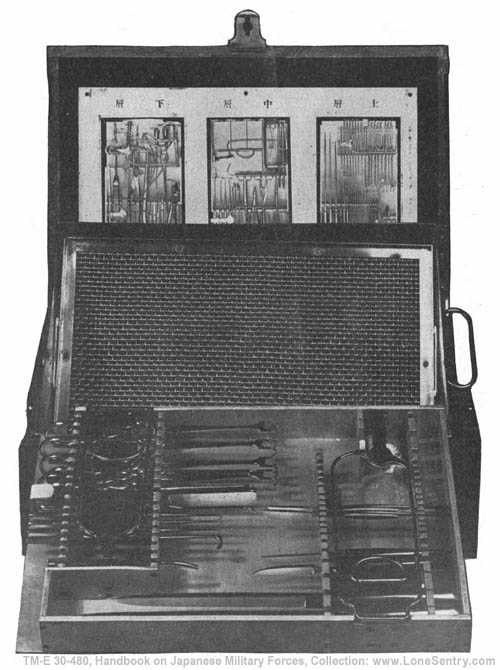 Figure 408. Field instrument case, showing sterilizer tray.

Back to Table of Contents