Section III
OPERATION
Paragraph

| | |
| --- | --- |
| Precaution | ......................................................................................... |

7

| | |
| --- | --- |
| Loading | ............................................................................................. |

8

| | |
| --- | --- |
| Sighting | ............................................................................................. |

9

| | |
| --- | --- |
| Firing | ................................................................................................ |

10

| | |
| --- | --- |
| Unloading | ......................................................................................... |

11
7. PRECAUTION.
a. During the operations of loading, sighting, and firing, the loader should at no time stand directly behind the launcher.
b. See other precautions in paragraph 4.
8. LOADING.
a. The firer places the launcher on his right shoulder and aims at the target. The firer tests the circuit by squeezing the trigger several times. The light bulb should light only when the trigger is squeezed.
b. The firer makes certain that the light is out and he must not squeeze the trigger while the rocket is being loaded into the launcher.
c. The loader grasps the rocket by the tube and inserts the high-explosive head into the launcher barrel, at the same time raising the tail latch clear of the rocket (fig. 3).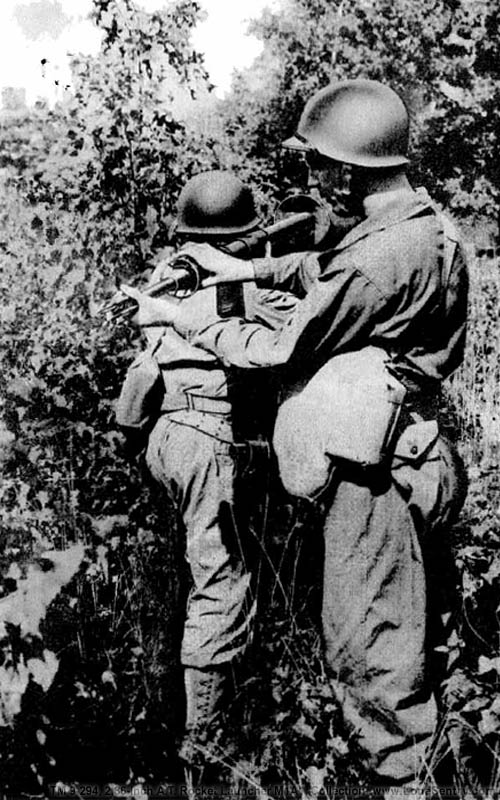 Figure 3 — Loading Rocket Into Launcher
d. Having inserted the head of the rocket into the launcher, the loader then releases the tail latch and removes the safety pin from the fuze.
e. The loader again raises the tail latch and carefully pushes the rocket into the launcher until the tail latch engages a notch on the tail fins.
f. The loader pulls the end of the contact wire of the fin (fig. 4), pulls the wire straight back to uncoil it, and then engages the uninsulated portion of the wire in any of the coils of either of the contact springs (fig. 5). The launcher is ready to be fired.
Figure 4 — Pulling the Contact Wire Off the Fin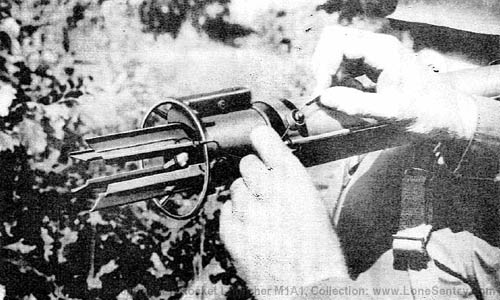 Figure 5 — Engaging Contact Wire in Contact Spring
9. SIGHTING.
a. The firer estimates distances to target and picks proper stud on front sight for aiming. He then sights at target through rear sight by centering stud in peep of sight (fig. 6). The firer estimates intermediate or greater ranges, lead, and windage.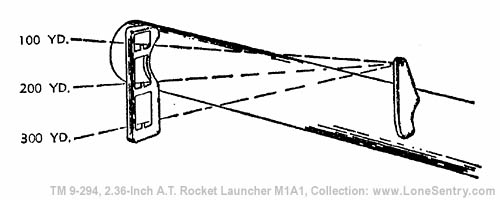 Figure 6 — Aiming the Launcher
10. FIRING.
a. Firing. To fire the launcher, the firer squeezes the trigger and releases it.
b. Firing Positions. The launcher can be fired in the standing (fig. 7), kneeling (fig. 8), sitting (fig. 9), or prone (fig. 10) positions.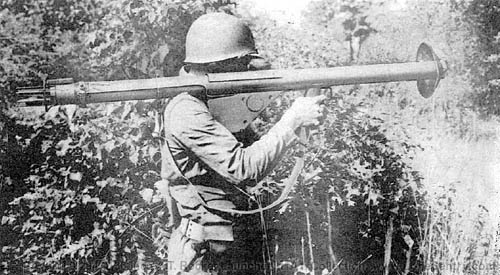 Figure 7 — Position for Firing — Standing
Figure 8 — Position for Firing — Kneeling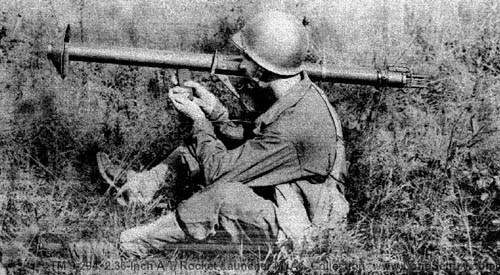 Figure 9 — Position for Firing — Sitting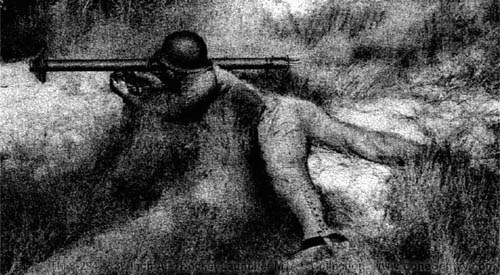 Figure 10 — Position for Firing — Prone
11. UNLOADING.
a. To unload the launcher, the loader removes the wire from the contact spring, raises the tail latch, and carefully withdraws rocket until safety pin can be reinserted. He then inserts safety pin and removes rocket completely from the launcher. He coils and places the contact wire between the fins, and repacks the rocket.
---