CHAPTER 1
INTRODUCTION
Paragraph

| | |
| --- | --- |
| Scope | .............................................................................................. |

1

| | |
| --- | --- |
| Characteristics | .................................................................................. |

2

| | |
| --- | --- |
| Data | ................................................................................................. |

3
1. SCOPE.
a. This manual is published for the information and guidance of the using arms and services.
b. There is included as much technical information required for identification, use, and care of the German 88-mm antiaircraft gun as can be ascertained from printed matter and the materiel on hand. Corrections and additions to this manual will be published as the information becomes available.
c. In all cases where the nature of the repair, modification, or adjustment is beyond the scope or facilities of the unit or beyond the scope of this manual, the responsible ordnance service should be informed so that proper instructions may be issued.
2. CHARACTERISTICS.
a. The mount is a circular pedestal antiaircraft type suspended from two bogies when in traveling position. The mount is equipped with a data transmission indicator for antiaircraft fire. There are also provisions for installing a direct laying sight for antitank fire and a dial sight for indirect fire. A hand driven fuze setter is fitted to the left side of the top carriage. The traversing and elevating mechanism data transmission indicators and direct laying sight are on the right side.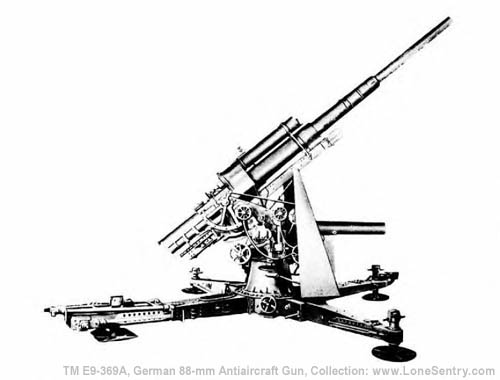 Figure 1 — German 88-mm Antiaircraft Gun — Firing Position
b. Normally, the bottom carriage is in contact with the ground during firing and is stabilized by outriggers. There are four leveling jacks, one at each extremity of the outriggers for leveling the bottom carriage. The top carriage is leveled by two handwheels located 45 degrees from either side of the center line of the front outrigger on the bottom carriage. The leveling system has a range of 9 degrees. The front of the mount is protected by a flat shield of armor plate.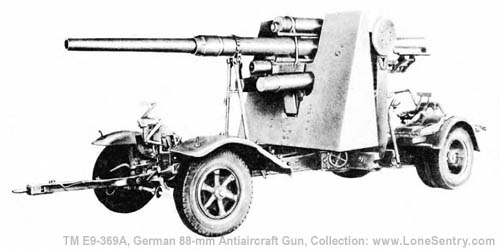 Figure 2 — German 88-mm Antiaircraft Gun — Traveling Position
3. DATA.
a. Gun.
Type
Tube and loose 3 section liner
Total weight
2,947 lb
Weight of removable components:
Breech ring
505.5 lb
Outer tube
785 lb
Inner tube
805.5 lb
Liner (muzzle section)
600 lb
Liner (center section)
199 lb
Liner (breech section)
58 lb
Retaining rings
34 lb
Over-all length of tube
185 in. (470 cm)
Over-all length of gun and tube
194.1 in. (493.8 cm)
Length in calibers
56
Distance from center line of trunnions to breech face
6.5 in.
Travel of projectile in bore
157.4 in. (400 cm)
Volume of chamber
226 cu in.
Rated maximum powder pressure
33,000 lb per sq in. (approx.)
Muzzle velocity
2,690 ft per sec
Maximum range:
Horizontal
16,200 yd
Vertical
39,000 ft
Maximum effective ceiling
25,000 ft (at 70-deg elevation)
Rifling:
Length
157.4 in. (400 cm)
Direction
Right-hand
Twist
Increasing 1 turn in 45 calibers to 1 turn in 30 calibers
Number of grooves
32
Depth of grooves
0.0394 in. (1 mm)
Width of grooves
0.1969 in. (5 mm)
Width of lands
0.1181 in. (3 mm)
Type of breech mechanism
Semiautomatic horizontal sliding block
Rate of fire
15 rounds per min (practical rate at a mechanized target)
20 rounds per min (practical rate at an aerial target)
b. Recoil Mechanism.
Type
Independent liquid and hydropneumatic
Total weight
524 lb
Weight of recuperator cylinder
285 lb
Weight of recoil cylinder
239 lb
Weight of recoiling parts in recoil mechanism
108.5 lb
Total weight of recoiling parts (with gun and tube)
3,159 lb
Type of recoil
Control rod type with secondary control rod type regulating counterrecoil
Normal recoil:
0-degree elevation
41.5 in. (105 cm)
25-degree elevation
33.46 in. (85 cm)
Maximum elevation
27.75 in. (70 cm)
Capacity of recoil cylinder
2.5 gal
Capacity of recuperator cylinder
4.5 gal
c. Mount.
Weight (less cannon and recoil mechanism)
8,404 lb
Maximum elevation
85 deg
Maximum depression
minus 3 deg
Traverse
360 deg
Loading angles
All angles
Height of trunnion above ground (firing position)
5.2 ft
Height of working platform (firing)
0.8 ft
Height of trunnion above working platform
4.4 ft
Leveling
Pivots located 45 deg from either side of center line of front outrigger (total of 9 deg each)
Number of turns of handwheel to elevate from 0 to 85 degrees:
High gear
42.5
Low gear
85
Elevation for one turn of elevating handwheel:
High gear
2 deg (35.4 mils)
Low gear
1 deg (17.7 mils)
Number of turns of handwheel to traverse 360 degrees:
High gear
100
Low gear
200
Traverse for one turn of handwheel:
High gear
3.6 deg (63.8 mils)
Low gear
1.8 deg (31.9 mils)
Effort required at elevating handwheel (in.-lb):

To Elevate
High Gear
Low Gear
0 deg
55
110
20 deg
110
160
40 deg
192
110
60 deg
214
55
80 deg
209
50
To Depress
High Gear
Low Gear
0 deg
275
220
20 deg
193
28
40 deg
138
50
60 deg
110
77
80 deg
165
77

Effort required at traversing handwheel (in.-lb):

To Traverse Left
High Gear
Low Gear
0 deg
55
39
90 deg
28
6
180 deg
11
11
270 deg
22
17
To Traverse Right
High Gear
Low Gear
0 deg
10
6
90 deg
44
17
180 deg
61
44
270 deg
20
17

Time to elevate from minus 3 to plus 85 degrees:
High gear
15.02 sec
Low gear
25.90 sec
Time to depress from plus 85 to minus 3 degrees:
High gear
21.44 sec
Low gear
34.90 sec
Time to traverse 360 degrees:
High gear
33.90 sec
Low gear
69.79 sec
Over-all dimensions in firing position:
Length
19 ft
Height
6.9 ft
Width
16.87 ft w/outriggers
Over-all dimensions in traveling position:
Length
25.5 ft w/drawbar
Height
7.9 ft
Width (front)
7.20 ft
Width (rear)
7.60 ft
Length of outriggers
4.8 ft
Number of bogies
2
Type of bogies
Single axle. Single wheels on front; dual wheels on rear
Weight of front bogie
1,825 lb
Weight of rear bogie
2,645 lb
Pneumatic tire size
32 in. x 6½ in. (6½ extra 20); also marked 7:50 x 20
Wheel base
13.75 ft
Type of brakes
Vacuum air brakes on all wheels; hand-operated parking brakes on rear wheels also
Type and number of jacks
4 jacks integral with mount for leveling bottom carriage; one on each end of outriggers and carriage
Leveling
4.5 deg leveling either side of horizontal
Road clearance
1.14 ft
Tread (front)
5.8 ft
Tread (rear)
6 ft
Height of axis of bore above ground (firing)
5 ft
Time to change from traveling to firing position
2½ min with 6-man crew (approx.)
Time to change from firing to traveling position
3½ min with 6-man crew (approx.)
Weight of entire carriage
16,325 lb
Rear wheel reactions
9,830 lb
Front wheel reactions
6,510 lb
Type of equilibrators
Spring type with built-in spring compressors
d. Essential Translations.
Schnell
Quick
Normal
Normal
Automatik
Automatic
Hand
Hand
Wiederspannen
Recock
Los
Loose
Fest
Tight
Linksgewinde
Left-hand thread
Mundung
Muzzle
Feuer
Fire
Sicher
Safe
---